Pleasant Bay / Harbor Cruises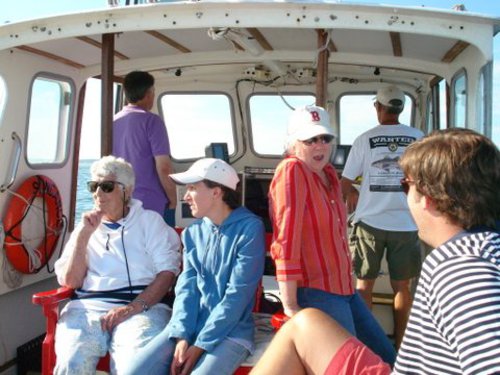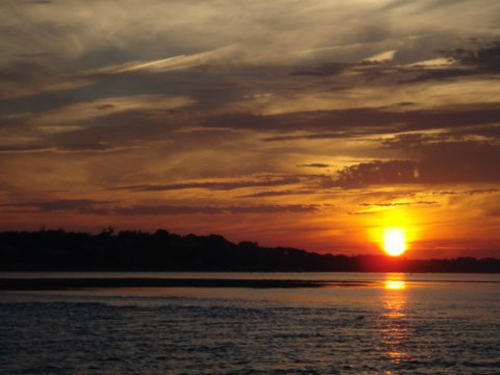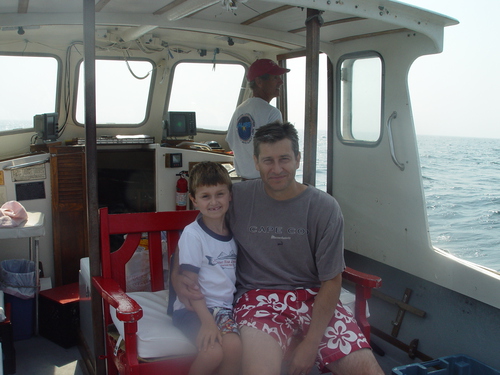 For those who prefer a shorter trip, closer to shore and picturesque coastal scenery, book our Chatham Harbor/Pleasant Bay Tours. Romantics can schedule these trips for an awe-inspiring sunrise or sunset cruise.
These trips leave from the famous Chatham Fish Pier at the Charter Boat Dock and remain in the sheltered waters protected by spectacular Nauset/North Barrier Beach. The boat slowly makes her way to Pleasant Bay, and meanders around the several islands located within the boundary of the Cape Cod National Seashore.
Pleasant Bay harbors 7,285 acres of saltwater at high tide, and is the largest bay contiguous to the Cape Cod National Seashore. It is bordered by the scenic Cape towns of Chatham, Harwich, Brewster and Orleans.
The Bay's ecosystem constitutes an invaluable resource for the surrounding communities and region. From marsh to estuary and embayment, Pleasant Bay supports an ever-adapting fount of wildlife, and is one of the most biologically diverse and productive marine habitats on the east coast of the United States. The waters are dotted with pleasure boats and colorful groups of kayakers, all out to enjoy nature up close.