Fishing Trips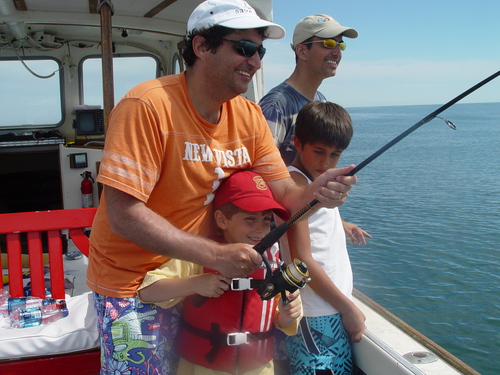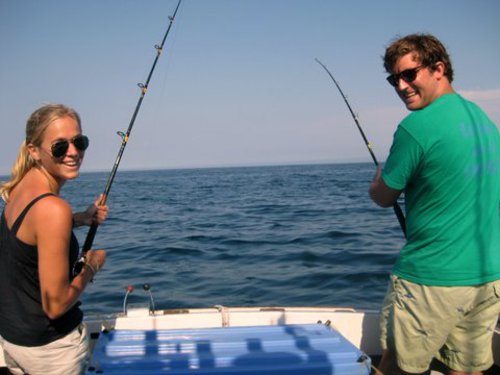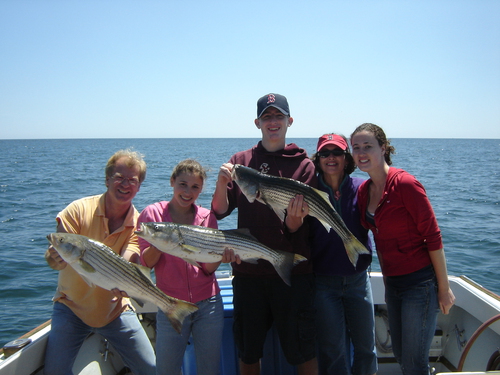 Your memorable trip begins at the Charter Boat Dock to the right of the scenic Chatham Fish Pier - one of the most popular attractions in Chatham. If you're lucky, you will get an up-close view of some friendly seals who swim close to the dock hoping for a snack of fresh fish. We then head out into the calm harbor waters where you can see working Chatham boats heading out for a hard day of fishing or returning with the freshest catch of the day.
We closely follow the picturesque coastline past the historic Chatham Bars Inn and large seaside homes. More than likely, you will see harbor seals sunning themselves on exposed sandbars at low tide or bobbing in the water, curiously people-watching as our boat passes nearby.
At the end of the harbor we slow as we go by the famous Chatham Coast Guard Station Lighthouse which has guided generations of sailors to safe harbor. Leaving behind the less adventurous sunbathers on beautiful Lighthouse Beach, we head to nearby fishing grounds on the ocean-side of the spectacular barrier beach.
Then the fun really begins! We usually quickly find fish and get lines in the water to catch Striped Bass Blue Fish, Flounder, & 'Cape Cod Sharks'! We teach you to use our light tackle that is easy to manage.
We practice environmentally-sound Catch-and-Release. After all, 'You know you caught the fish, and the fish knows you caught him!' So make sure to bring your camera to record memories that will last a life-time.